All answers below for Sow's mate crossword clue WSJ will help you solve the puzzle quickly.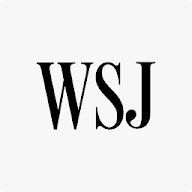 Thank you for visiting our website, which helps with the answers for the WSJ Crossword game. On this page we are posted for you Sow's mate WSJ crossword answers, cheats, walkthroughs and solutions. This game is made by developer Dow Jones & Company, who except WSJ Crossword has also other wonderful and puzzling games.
This simple game is available to almost anyone, but when you complete it, levels become more and more difficult, so many need assistances. Especially for this we guessed Sow's mate WSJ crossword clue answers for you and placed on this website.
If you see that WSJ Crossword received update, come to our website and check new levels. So, add this page to you favorites and don't forget to share it with your friends.
More information regarding the rest of the levels in WSJ Crossword September 18 2023 answers you can find on home page.
The Answer for "Sow's mate WSJ Crossword" is:
"BOAR" Answer Meaning

Nouns

Old World wild swine having a narrow body and prominent tusks from which most domestic swine come, introduced in United States
an uncastrated male hog

Other September 18 2023 WSJ Crossword Answers