All answers below for 007, e.g crossword clue from the NYT Mini will help you solve the puzzle quickly.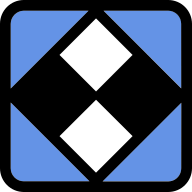 We've solved a crossword clue called
"007, e.g"
from The New York Times Mini Crossword for you! The New York Times mini crossword game is a new online word puzzle that's really fun to try out at least once! Playing it helps you learn new words and enjoy a nice puzzle. And if you don't have time for the crosswords, you can use our answers for 007, e.g crossword clue! If you want answers to other clues for the
NYT Mini Crossword September 16 2023, click here
.
The Answer for "007, e.g NYT Crossword Clue" is:
Possible Answers for "007, e.g." Crossword Clue is:
"AGENT" Answer Meaning

Nouns

an active and efficient cause, capable of producing a certain effect
a representative who acts on behalf of other persons or organizations
a substance that exerts some force or effect
a businessman who buys or sells for another in exchange for a commission
any agent or representative of a federal agency or bureau
the semantic role of the animate entity that instigates or causes the happening denoted by the verb in the clause

Other September 16 2023 NYT Mini Crossword Answers