All answers below for Share the same view crossword clue NYT Mini will help you solve the puzzle quickly.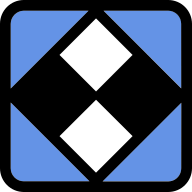 We've solved a crossword clue called
"Share the same view"
from The New York Times Mini Crossword for you! The New York Times mini crossword game is a new online word puzzle that's really fun to try out at least once! Playing it helps you learn new words and enjoy a nice puzzle. And if you don't have time for the crosswords, you can use our answers! If you want answers to other clues for the
NYT Mini Crossword September 30 2022, click here
.
The Answer for "Share the same view NYT" is:
"AGREE" Answer Meaning

Verbs

be in accord, be in agreement
consent or assent to a condition, or agree to do something
be compatible, similar or consistent, coincide in their characteristics
go together
show grammatical agreement
be agreeable or suitable
achieve harmony of opinion, feeling, or purpose

Other September 30 2022 NYT Mini Crossword Answers