All answers below for Windowpane material crossword clue from the NYT Mini will help you solve the puzzle quickly.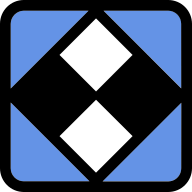 We've solved a crossword clue called
"Windowpane material"
from The New York Times Mini Crossword for you! The New York Times mini crossword game is a new online word puzzle that's really fun to try out at least once! Playing it helps you learn new words and enjoy a nice puzzle. And if you don't have time for the crosswords, you can use our answers for Windowpane material crossword clue! If you want answers to other clues for the
NYT Mini Crossword October 5 2022, click here
.
The Answer for "Windowpane material NYT Crossword Clue" is:
"GLASS" Answer Meaning

Nouns

a brittle transparent solid with irregular atomic structure
a container for holding liquids while drinking
the quantity a glass will hold
a small refracting telescope
an amphetamine derivative (trade name Methedrine) used in the form of a crystalline hydrochloride, used as a stimulant to the nervous system and as an appetite suppressant
a mirror, usually a ladies' dressing mirror
glassware collectively

Verbs

furnish with glass
scan (game in the forest) with binoculars
enclose with glass
put in a glass container
become glassy or take on a glass-like appearance

Other October 5 2022 NYT Mini Crossword Answers